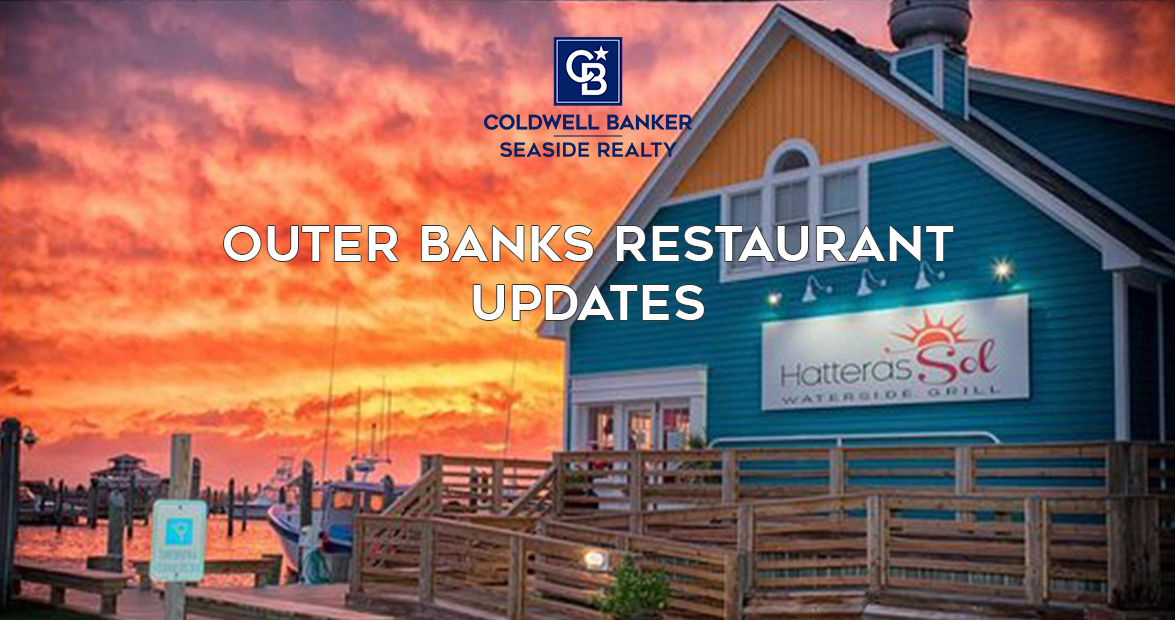 Local Outer Banks Restaurant Updates-May 2023
Memorial Day weekend is upon us! The Outer Banks has been gearing up for another busy vacation season and Memorial Day weekend is the kick-off!
If you are looking for a great new spot to discover while visiting the OBX or wondering if your favorite dining spot is open for the season, look no further! We have compiled a list of Outer Banks restaurants that have recently opened, welcomed new owners and more!
OBX Restaurant Updates 2023:
Corolla Restaurants:
Corolla Seafood Buffet
Open Monday-Friday for their second season!
More info: Corollaseafoodbuffet.com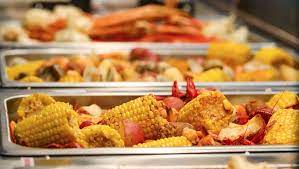 Mike & Diane's Grill Room
Open for breakfast & lunch and brunch- Tuesday through Sunday 8am-2pm & dinner nightly at 5pm.
More info: www.grillroomobx.com
Duck Restaurants:
The Blue Point
Open Tuesday through Saturday for dinner. The Back Bar is also now open with incredible sunset views!
More info: www.thebluepoint.com
Bangkok Thai-Sushi
Celebrating their first anniversary, the same owners as Single Finn in Nags Head bring sushi to Duck! They are open for dinner nightly, closed on Tuesday. They offer lunch on Wednesday and Saturday.
More info: www.bangkokducknc.com
Kitty Hawk Restaurants:
John's Drive-in
John's is officially open for the season! Grab your favorite milkshake and dolphin boat.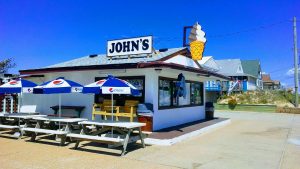 They are open Monday, closed Tuesday through Thursday and open Friday through Sunday from 11am-5pm.
More info: www.johnsdrivein.com
Barrier Island Bagels
Open for their second season in their new location and new ownership, Barrier Island Bagels is open Monday, closed Tuesday and Wednesday and open Thursday through Sunday from 7am-1pm.
Voted "Best Bagels", their summer Mimosa flights are also a huge hit!
For more info: www.barrierislandbagels.com
Kill Devil Hills Restaurants:
Goombays Grille & Raw Bar
Under new ownership with the same great menus and vibe, Goombays is open daily for lunch and dinner-closed every Tuesday.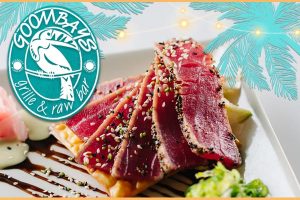 More info: www.goombays.com
Nags Head Restaurants:
Red Drum
Red Drum Grill & Taphouse welcomed new owners last year and are now open for the 2023 season! They have a brand new outdoor patio bar and are open Wednesday through Sundays for lunch and dinner.
More info: www.reddrumtaphouse.com

Blue Moon Beach Grill
Now officially open in their brand new location in Nags Head-just down the street! Blue Moon is open Monday through Sundays for lunch and dinner, closed on Tuesday.
More info: www.bluemoonbeachgrill.com
Hatteras Island Restaurants
Hatteras Sol Waterside Grill
Under new ownership with the same gorgeous sunsets, Hatteras Sol is open for the season! They are open Tuesday through Saturday for dinner.
More info: www.hatterassol.com
Breakwater Restaurant
Now open for the 2023 season, Breakwater is open Wednesday through Sunday for dinner.
More info: dine.breakwaterhatteras.com
The Wreck
Going into year two with new ownership, The Wreck is a great spot on your way to Ocracoke. Located at the ferry dock at Hatteras Island.
For more info: www.thewreckobx.com
The natural beauty of the barrier islands and pristine beaches are what makes the Outer Banks so unique. If you are considering making the Outer Banks your home or home away from home, contact one of our OBX real estate agents to find the perfect Outer Banks property!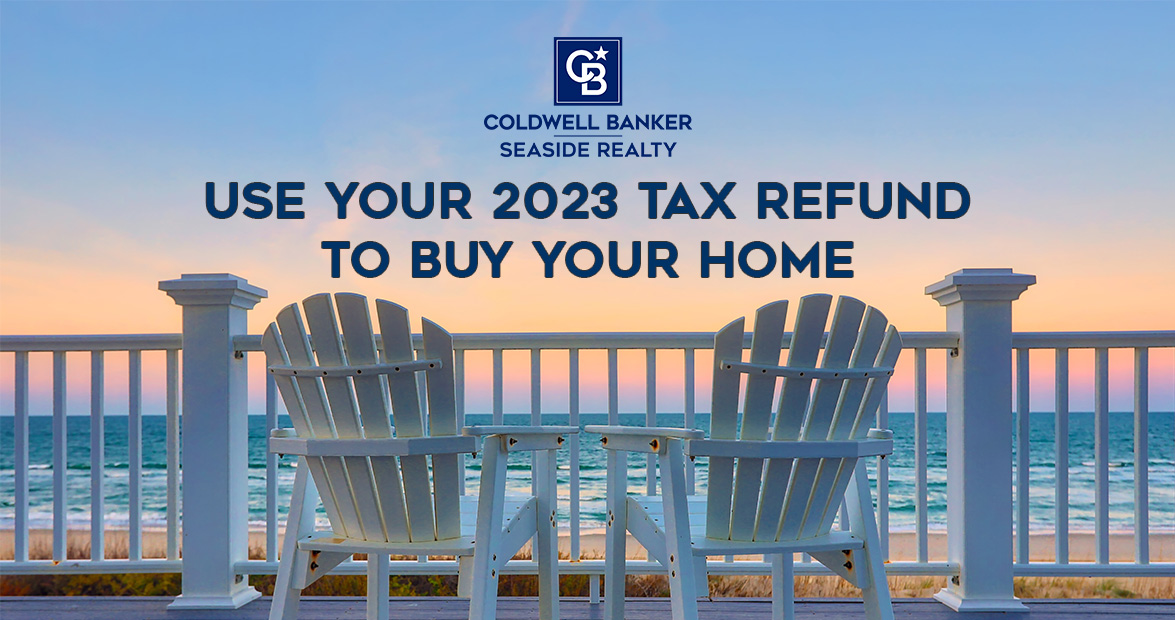 Using Your 2023 Tax Refund For Your Next Outer Banks Home
Are you thinking of buying a home in 2023? For some, tax season could be the best time to buy on the Outer Banks! If you receive a tax return, this could help achieve your goals. From down payments to closing costs- there can be a lot of expenses involved. Here are a few tips if you are planning on utilizing your tax refund check:
Pay your down payment.
Depending on your refund, this could be used towards your down payment.

Pay for closing costs.
Costs associated with home buying include; fees to your lender, your Outer Banks real estate agent, closing attorney, various surveys and inspections.
Buy down your interest rate.
Ask your lender about lowering your interest rate by paying more upfront with your tax refund.
Find an Outer Bank Real Estate Agent
Your tax refund could help you reach your home buying goals. Hiring a qualified Outer Banks realtor can help you make this process less over-whelming. Your agent can assist you in finding the perfect OBX home for you and work with you to make it happen.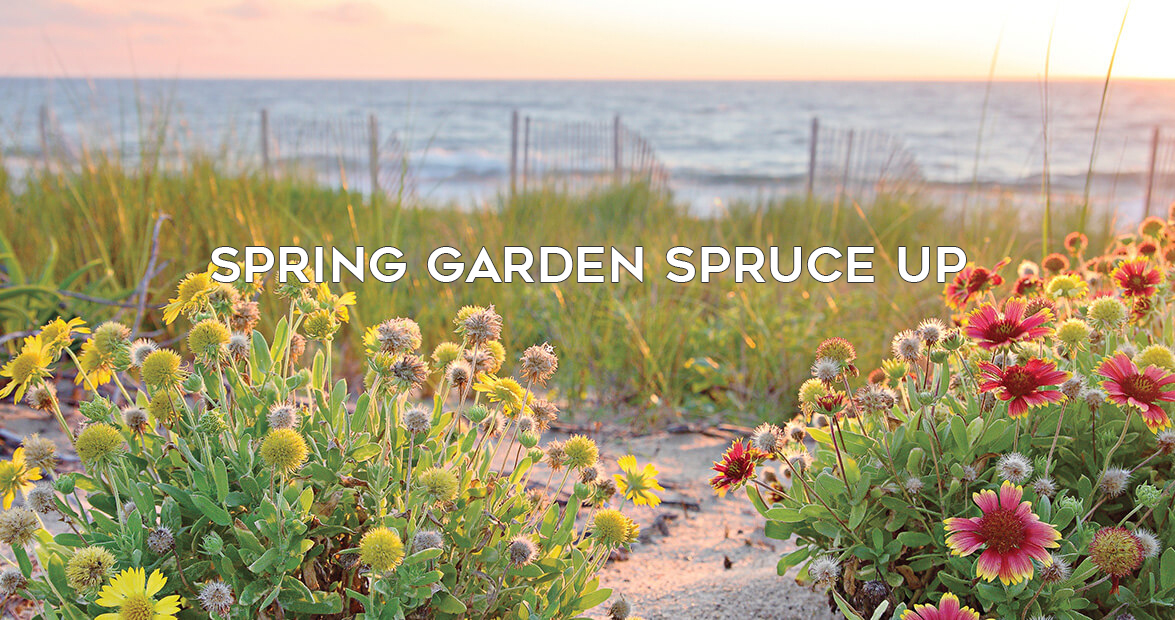 Spruce Up Your Garden for Spring
Spring is here, and it's the perfect time to head outdoors, clean out and prepare your garden to start growing the season off right. Our resident "master gardeners" have some ideas on ways to help you bring new life to your home garden:
Out with the old, in with the new. Grab a notebook and head out to your garden and evaluate what happened in the garden while you were indoors this winter. Things to look for:
Cold, or below freezing temps damage to plants
Beds that will need to be cleaned out
Hardscaping elements to be washed—walls, fences, benches, sheds, trellises—that have shifted, bowed or rotted.
Rediscover Your Garden. Perhaps it's time to scrap what you usually do and start something new? Find some inspiration and also, get creative! Repurpose old pots, add some outdoor seating or try some new flowers you have never grown before.
Get some advice. The Dare County Master Gardeners is the local chapter of the North Carolina Cooperative Extension for trained gardeners. This group of volunteers completes a two-part training process to gain insight and understanding into the area's botany, soils, insects, diseases, landscape plants, vegetables, fruits, lawns, flowers and landscape design, and then they use their expertise to give back to the community. Learn more.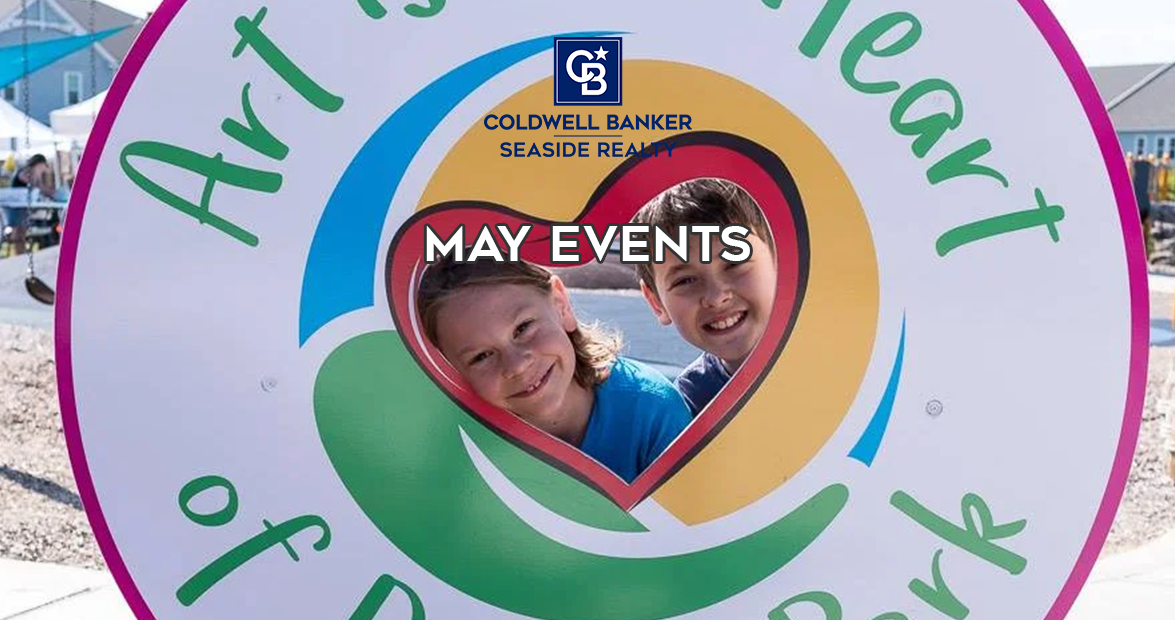 What's Happening on the OBX in May?
May is a great time of year on the Outer Banks! The beach comes alive as flowers begin to bloom, the temperatures are rising and the fish are biting! We love the month of May on the OBX and there are some great events not to miss. Check out our list of May OBX events below.
OBX Rod and Custom Festival
When: May 6th
Where: Outer Banks Event Site
Learn more here.
Artrageous Kids Art Festival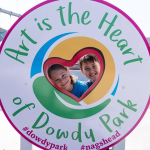 When: May 13th
Where: Dowdy Park
Learn more here
Town of Manteo First Friday
When: May 5th
Where: Downtown Manteo
Learn more here
More May OBX Events:
We have just listed a few of the local events happening around town. To view more Outer Banks Events, visit www.outerbanks.org.