Benefits of Selling this Fall
Fall is upon us! If you've been considering putting your home up for sale and buying a new one, here are a few benefits that come with the Fall season.
Buyers are more serious this time of year
Buyers who are still actively looking during the fall tend to be more motivated, whether they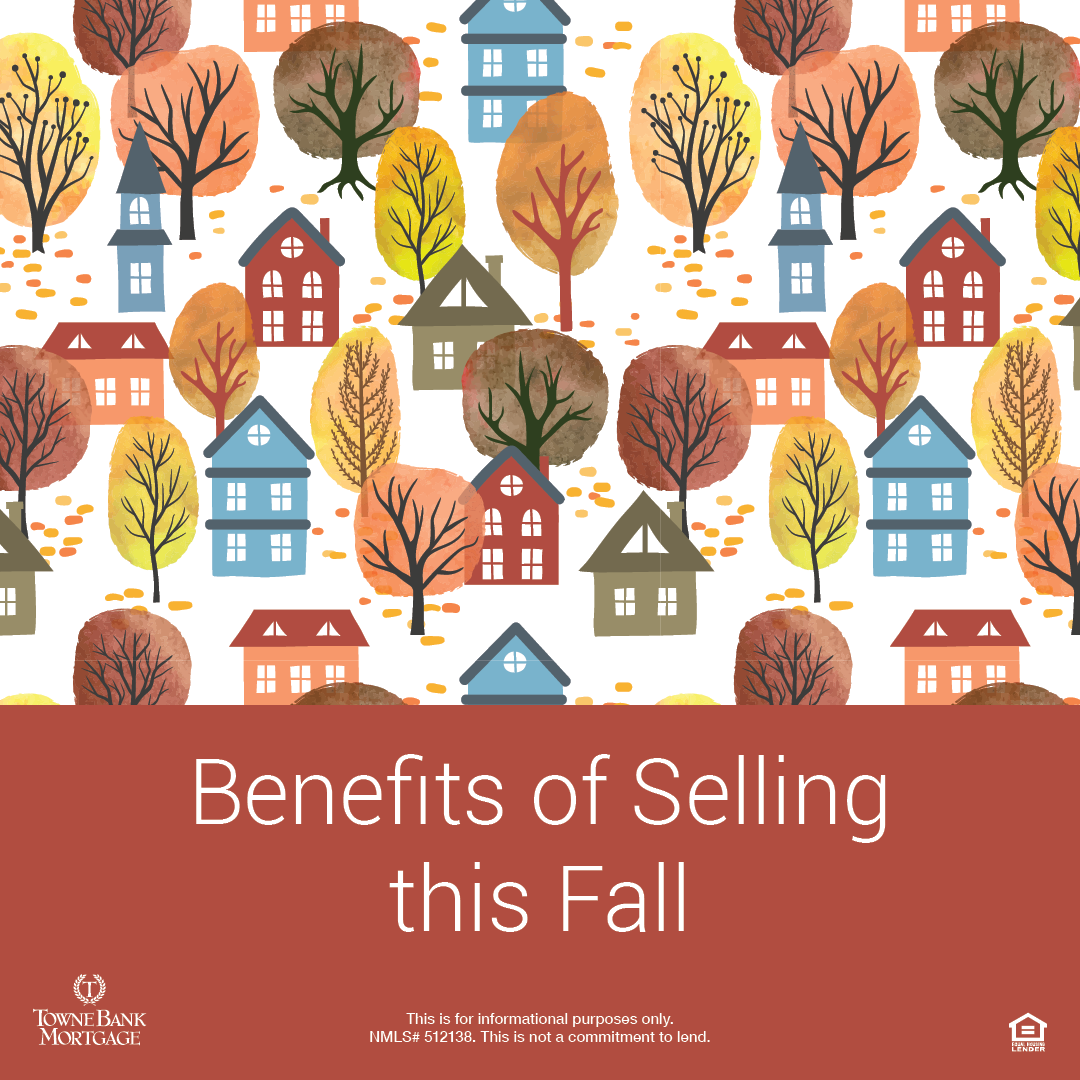 have a pressing matter such as a job change or major life change such as a baby, marriage or divorce that is forcing them to move. Motivated buyers could work in your favor.
Fall colors highlight the home
Sure, spring brings flowers and fresh buds, but the fall foliage is equally as beautiful. Plus, staging with a fall or holiday theme can help potential buyers imagine themselves spending the holidays at your home.
Buyers can get situated before the holidays
If you're buying or selling in the fall, you could be in your new home before the holidays. Plus, with less people moving during this time, you'll have better access to movers and other resources that are clogged up during the spring and summer.
More accurate pricing
It's easier to accurately price your home. With over 9 months of accurate sales data from this year, your real estate agent can calculate the best sales price for your home. This will help your home sell quickly, and for maximum value.
Inventory is limited
Buyers are having a difficult time finding homes on the market that fit their needs. Inventories are low in most areas throughout the country and unable to meet demand. This means less seller competition and increased buyer interest, which could result in bidding wars or a higher sales price.
Take advantage of those year-end sales
If your new house is a fixer-upper, jackpot!  The fourth quarter can be a great time for renovations. Fall is the time to save on new floors, windows, cabinets, air conditioning, really anything that is considered offseason. Companies and tradesmen want to keep their people busy and are willing to give you a price break as an incentive.
Start searching for your next Outer Banks property today!
The information contained herein (including but not limited to any description of lending programs and products, eligibility criteria, interest rates, fees and all other loan terms) is subject to change without notice. This is not a commitment to lend.
Disclaimer: Content provided by TowneBank Mortgage for informational purposes only. The information contained herein (including but not limited to any description of lending programs and products, eligibility criteria, interest rates, fees and all other loan terms) is subject to change without notice. This is not a commitment to lend. TowneBank Mortgage  NMLS# # 512138. Equal Housing Lender