It's hard to believe that August is here! There are so many fantastic Outer Banks events in August to enjoy including concerts, festivals and everything in between.
August Outer Banks Events
Sublime with Rome with Special Guest:
Big Something, Joe Samba & Dale and the Z Dubs
August 2nd 6pm | Roanoke Island Festival Park
Learn More
17th Annual OBX Watermelon Festival
August 3rd 10am-4pm|  Kitty Hawk Kites in Nags Head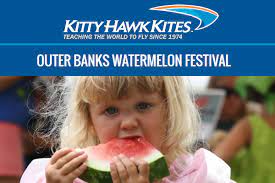 Celebrate summer with Kitty Hawk Kites and support the Outer Banks Bicycle and Pedestrian Safety Coalition at the annual OBX Watermelon Festival. Enjoy games, food, face painting, tie-dye shirt making, arts and crafts activities, and TONS of watermelon fun.
Learn More
National Wright Brothers Memorial Free Entrance Day
Friday August 4th, 2023
Wright Brothers National Memorial will waive its entrance fee on seven days in 2023.
The seven fee-free days will be:
Monday, Jan. 16 – Martin Luther King, Jr. Day
Saturday, April 22 – First Day of National Park Week
Thursday, Aug. 4 – Anniversary of the Great American Outdoors Act
Saturday, Aug. 19 – National Aviation Day
Saturday, Sept. 23 – National Public Lands Day
Saturday, Nov. 11 – Veterans Day
Sunday, Dec. 17 – 120th anniversary of the Wright brothers' first flight
First Friday 
August 4th 6pm-8pm | Downtown Manteo
First Friday is a fun-filled, family-oriented event held the first Friday of each month, April through November from 6pm to 8pm, in historic downtown Manteo. The sidewalks pulse with live music, magic, artisans, and much more.
Learn More
DIRTY HEADS w/Lupe Fiasco & Special Guest Bikini Trill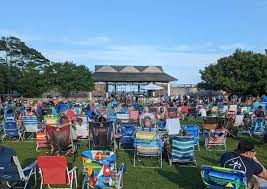 August 6th 6pm | Roanoke Island Festival Park
Learn More
Outer Banks Pirate Festival
August 9 & 10 10am-4pm | Kitty Hawk Kites Nags Head
Ahoy, Mateys! Get ready for a swashbucklin' good time as Kitty Hawk Kites hosts the Outer Banks Pirate Festival. Pirates of Blackbeard's Crew and mates will be camped out at Kitty Hawk Kites in Nags Head. Come learn the vast history of pirates on the Outer Banks and participate in Scallywag School to see if your little ones have what it takes to be a part of Blackbeard's crew. Learn More
Joe Russo's Almost Dead
August 10th 6pm | Roanoke Island Festival Park
Learn More
KidzBop Never Stop 2023
August 15th 7pm | Roanoke Island Festival Park
Learn More
National Aviation Day Celebration
August 19th 10am-3pm | Dare County Airport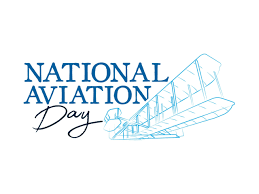 The event runs from 10AM-3PM and consists of Airplane Displays, Exhibitors, and Food Trucks. As part of the First Flight Society Celebration of National Aviation Day at Dare County Regional Airport on August 19th, the Capital Wing of the Commemorative Air Force (CAF) will be providing warbird rides in its 1945 General Motors TBM Avenger torpedo bomber
Learn More
OBX Arts & Crafts Festival 
August 30-31 10am-5pm | Hilton Garden Inn
24 local artists featuring painting, pottery, jewelry, photography, glass, fiber arts, collage, wood and more. A portion of artists' fees benefit two local charities, N.E.S.T. and Beach Food Pantry (each will have a booth at the show).
Learn More
Are you considering buying or selling an Outer Banks vacation home? Our team would love to discuss your options and information on the Outer Banks real estate market.
View all homes for sale on the OBX.
View all the Outer Banks August events at outerbanks.org