The Benefits of Owning Your Outer Banks Home: Renting versus owning.
It all began as an annual family trip for many Outer Banks homeowners. What is there not to love about this gorgeous chain of barrier islands? If you are like the many, you've considered the benefits of owning your Outer Banks home. If so, it's time to determine if buying versus renting is the right move!
". . . if the idea of vacationing at the same place every year makes you feel instantaneously relaxed, buying a vacation home might be a wise move."  –Forbes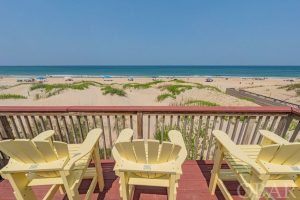 Benefits of Owning Your Vacation Home
Finding a place to stay will become a thing of the past in your own home. It can be challenging to choose the right Outer Banks vacation rental to suit all the needs and wants of your family. Why not start building your memories in your very own vacation property?
The investment of owning an Outer Banks property. Outer Banks home values historically appreciate over time. Discuss this with your financial advisor-this could be the right investment for you.
Tax benefits. Owning a vacation property could offer you many tax benefits. Consult with your tax professional to discuss before you begin your search for the perfect OBX home.
Retirement goals.  You could (and we know you will) fall in love with the Outer Banks even more and choose to make your vacation home your primary residence when you retire!
How a Coldwell Banker Seaside Realty Agent Can Help.
Our team of extremely knowledgeable agents not only share your Outer Banks-loving heart, but they are experienced in the local market. Our agents can discuss the benefits of purchasing your first investment property and walk you through the process.
When you are ready to discuss making the Outer Banks your official home-away-from-home, contact one of our agents to get started.
View all Coldwell Banker Seaside realty agents' profiles.